A kidney transplant is now one of the most common organ transplant surgeries. In this surgery, kidneys that aren't working well are replaced by a healthy kidney from a deceased or living donor. It is a lifesaving choice for thousands of patients with end-stage kidney disease. Kidney transplants are required for people who have kidney failure - when the kidneys have lost 90% of their ability to function. The kidneys are two bean-shaped organs located on each side of the spine just below the rib cage. Each is about the size of a fist. Their main function is to filter and remove waste, minerals, and fluid from the blood by producing urine. Ensure you receive quality treatment from the best kidney transplant hospitals in India, Indus Hospitals.
Symptoms of Kidney Failure (ESRD)
Kidney failure, also known as end-stage renal disease (ESRD), is the last stage of chronic kidney disease. There are many signs of kidney failure, such as:
o swelling of the hands, feet, and face (edema) o headaches (due to high blood pressure) o seizures o pale skin color (due to low iron) o coffee-colored urine o chronic bad breath o depression o fatigue o too much urine or not enough urine o itchy skin
Having one or more of any of the above symptoms might be a sign of serious kidney issues. If you notice any of these symptoms, you should contact your doctor right away.
Causes of Kidney Failure
When the kidneys stop working, renal failure occurs. If this renal failure continues (chronically), it results in end-stage renal disease with the accumulation of toxic waste products in the body. Then, either dialysis or transplantation is required. If a person who has kidney failure cannot have a transplant, then dialysis can sustain life. Dialysis is a process that filters waste from the blood mechanically, and performs the job that the kidneys are unable to. The major causes of kidney failure include
Diabetes mellitus
Hypertension (high blood pressure)
Polycystic kidney disease – a genetic disorder
Glomerulonephritis
Serious issues with the urinary tract
Benefits of kidney transplant
If the kidney transplant is successful, you may live a longer life than you would have while on dialysis. You may also have fewer health complications and enjoy a better quality of life.
Benefits can include:
No need for dialysis
Feeling more energetic
Achieving better overall health
Having fewer restrictions on what you drink and eat
Have a more normal lifestyle – for example, you will be able to travel.
Why choose us?
Indus Hospitals is one of the best hospitals for kidney transplants. Our kidney transplant specialists will examine whether there are any physical or psychological conditions that would form an obstacle to transplantation. We have got the top nephrologists in our Hospital and ensure that your renal transplant procedure meets the best possible outcome.
Team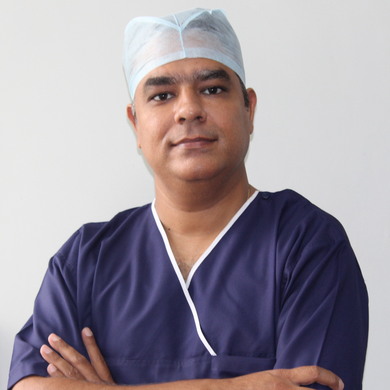 Dr. Rajan Sharma has been trained in Urology and Renal transplantation from one of the best Urology Institute of India, Muljibhai Patel Urological Hospital, Nadiad, Gujarat. He has extensive training and experience of Endourology i.e treating Kidney diseases endoscopically and laparoscopically. He has to his credit more than 2000 successful procedures of percutaneousendoscopic surgery of Kidney stones with Mini PCNL in the last 11 years. He was involved in the development of operating Kidney stones through a small needle-sized sheath called "Micro-PCNL". This paper has also been published in the American Journal of Urology. He is extensively trained in Renal Transplant and Laparoscopic Donor Nephrectomy at Muljibhai Patel Urological Hospial with experience of more than 400 kidney transplant. He has a special interest in laparoscopic Urology in which the entire Kidney surgery is performed from a small keyhole.
Fellowship/Achievements/Awards :
Best Poster prize in USICON 2009, Indore January 2009 titled "Laparoscopic Adrenalectomy for large adrenal tumours: Is it feasible"
Best Poster prize in Indian Society Of Organ Transplant (ISOT 2010), Hyderabad for poster titled, "Can we further decrease donor morbidity with Lapro-endoscopic single site (LESS) Donornephrectomy?"
Best video prize in Chandigarh Best video category, USICON 2011 Kolkata, Titled, "Micro Percutaneous Nephrolithotomy: The new cutting-edge technology in PCNL"
Publications: Dr Rajan Sharma has to his credit 12 publications in various national and international journals of Urology. He has till date presented 11 papers in various national and international conferences of Urology.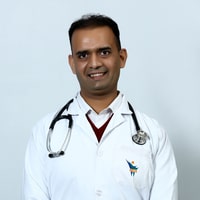 Dr. Narinder Sharma has completed Diplomate of National Board of Nephrology(DNB). He has three years of wholesome experience in renal medicine with special interest in Interventional Nephrology, vascular access, renal transplant and critical care nephrology, in particular management of acid base disorders and electrolyte imbalances.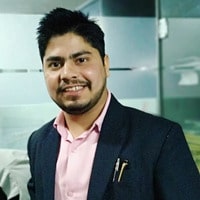 Mr. Abhishek Kumar Transplant Coordinator Masters of Social Work (MSW) Experience : 4 Years Certified From National Organ & Tissue Transplant Organisation (NOTTO) and MOHAN Foundation
For More Information, Please Contact
Patient Stories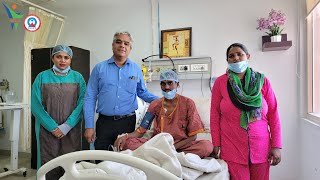 Patient Feedback | Kidney Transplant
Sister giving a gift of life to her brother.
Sanjeev underwent an uneventful renal transplant surgery
Transplant By Dr. Rajan Sharma
No Record Found