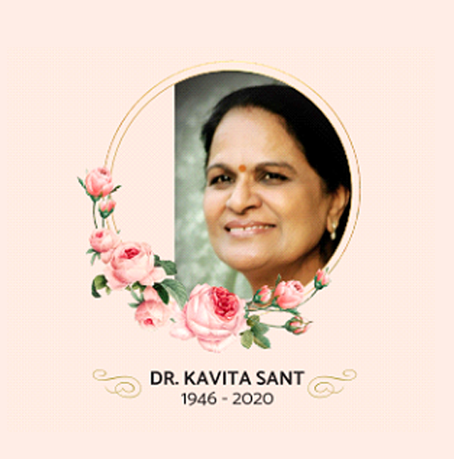 Tribute to Our Founder Member
Dr. Kavita Sant ( 1946- 2020)
Dr. Kavita Sant born in Nanakana Sahib (undivided India) in 1946. She graduated as a Medical Doctor in the class of 1965 at the government medical College, Rohtak. She chose Dr. Sant Prakash Singh as her husband in 1971 and was happily married to him ever since. She was the founding doctor of Jiwan Nursing Home ( fondly called Babe Da Hospital) in Jalalabad(west), dist Ferozepur, where she served as a key doctor for about 20 years.
She played a key role in the establishment of the Indus Hospital in 2002, Indus Super Specialty Hospital-2008, Indus Hygiea in -2011, Team mother for Africa Medical Team in 2011, Indus International Derabassi in -2015, Indus Fatehgarh Hospital in -2018, Francistown Academic Hospital 2020. She lived a simple, contended, well-balanced life.
One cannot say that she was here yesterday but today there is a vacuum because great souls remain eternal and alive with us throughout. Her love and concern for patients and staff had been par excellence.
She will forever be remembered & celebrated for her powerful intellect, inclusive heart & having been a wonderful example of Indian Womanhood. Even though she is not with us in his physical form, her presence can be felt through her blessings in our entire endeavor.
Promoters
Dr. Sant Prakash Singh
Promoter & Chairman, Indus Healthcare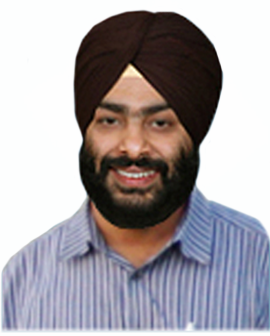 Dr. Navtej Singh
Promoter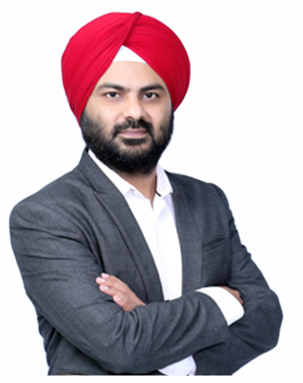 Dr. Ramandeep Singh
Promoter & CEO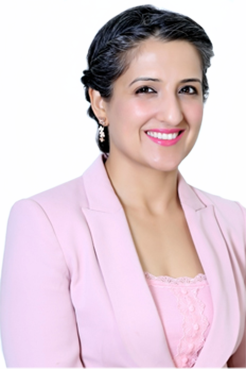 Dr. Ritika Khanna
Promoter & Director - Maxillofacial & Oral Surgery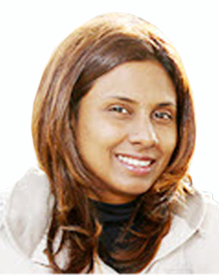 Dr. Urvashi Makan Singh
Promoter
Dr. Sant Prakash Singh
(MBBS, MS-PGI)
Promoter & Chairman, Indus Healthcare
Dr. S P Singh, the visionary founder - Chairman of Indus Healthcare, dedicated the earlier years of his life to bringing quality medical treatment and care within the economic and geographic reach of millions in the rural areas of Punjab. He began his career as a medical professional in 1965, completed his MBBS from the prestigious Government Medical College, Amritsar; MS from the world-renowned Postgraduate Institute of Medical Education and Research (PGI), and worked as a Senior Medical Officer (SMO) with Punjab Civil Medical Services for nearly 30 years. Dr S. P. Singh envisioned the concept of providing Quality Healthcare Services at an Affordable Cost when he founded Jiwan Nursing home in Jalalabad in 1988, which proved to be the foundation stone of INDUS HEALTHCARE as it stands today – a top quality healthcare group.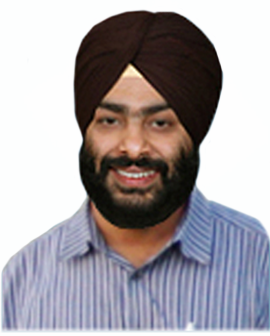 Dr. Navtej Singh
(MBBS, DMRD, DHE-UCT)
Promoter
A treasure trove of INNOVATION, Dr Navtej Singh has catapulted Indus Healthcare onto the International stage with a prominent presence in Botswana. Dr Navtej Singh completed his MBBS from the renowned and reputed Mumbai University. A Specialist Radiologist from the prestigious Himalayan Institute of Medical Sciences (HNB Garhwal University). He received post graduation training in Health Economics from the University of Cape Town, South Africa.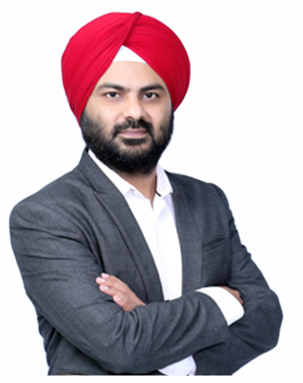 Dr. Ramandeep Singh
(BDS, Management Programme from ISB, Mohali)
Promoter & CEO
As a young and dynamic medical professional, who completed his BDS in 2001 from the renowned Bhartiya Vidyapeeth, Pune, Dr. Ramandeep has played a pivotal role in the genesis of the concept, 'High Quality, High Affordability' at Indus Healthcare. Dr. Ramandeep holds the position of an eminent Dentist, Promoter and Chief Executive Officer at Indus Healthcare Division. Dr. Ramandeep was nominated as one of the 50 pathfinders in healthcare by the famous Express Healthcare Magazine (the youngest achiever to be nominated in the list).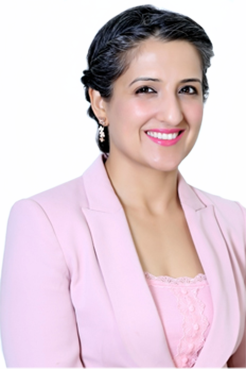 Dr. Ritika Khanna
(BDS, MDS)
Promoter & Director - Maxillofacial & Oral Surgery
Dr. Ritika Khanna is the Director of the Department of Maxillofacial & Oral Surgery at Indus. She completed her BDS in the 2001 and her MDS (Maxillofacial & OralSurgery) from Bhartiya Vidyapeeth Dental College, Pune in the year 2005. During her tenure ( 2006-2010) as a Senior Lecturer and later Reader in National Dental College, Derabassi ,Dr. Ritika discovered new heights of Academic studies. With several research papers and publications to her credit, Dr Ritika was declared the best Maxillofacial Surgeon Consultant in Mohali, and received the National Dental Excellence Award in 2016.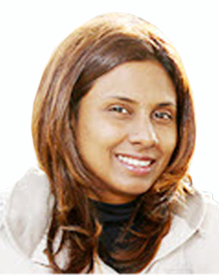 Dr. Urvashi Makan Singh
(MBBS)
Promoter
Dr. Urvashi Makan Singh is a medical professional and completed her MBBS from Mumbai. She holds a dual citizenship of India and South Africa and her excellence and experience in the international working environment has led to the origin of Indus Africa. For Dr. Urvashi, the vision behind Indus Africa is direct- to extend accessible Specialist healthcare services and to impact employable skill training to the residents of Africa.
Managements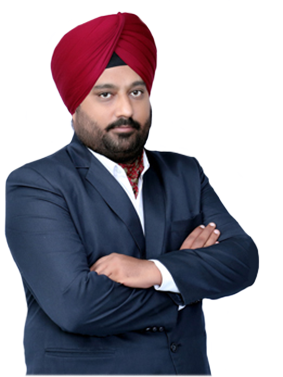 Dr. SPS Bedi
Director – Clinical Services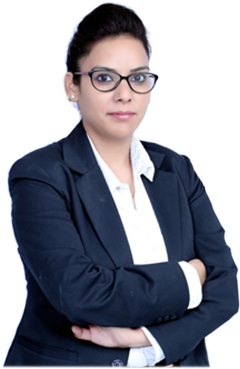 Dr. Vandana Sharma
Director- Administrative Services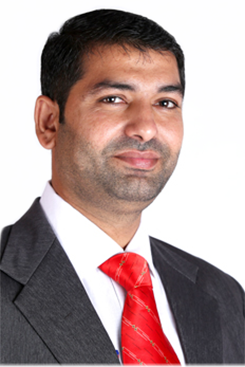 Mr. Balwinder Kamboj
Director - Legal & Projects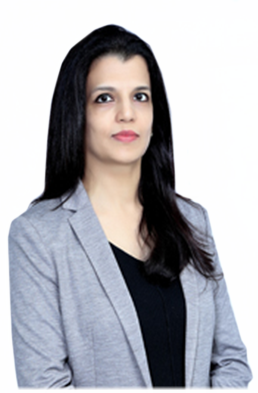 Ms. Neelu Ahluwalia
Director – Quality Services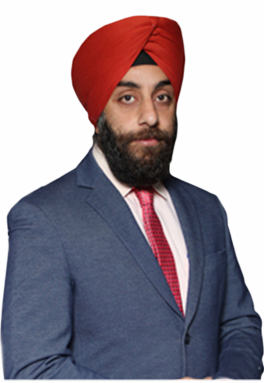 Mr. Gulwinder Singh
General Manager - Africa Business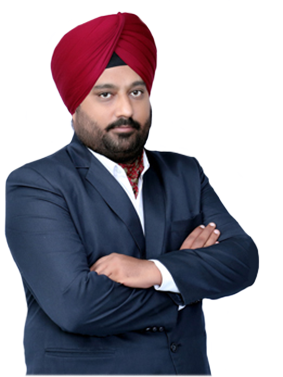 Dr. SPS Bedi
(MBBS, MD (Anesthesia)
Director – Clinical Services
Dr. Bedi, a renowned and reputed Anesthesiologist and Critical Care Specialist, started his career as Assistant Professor of Anesthesia & ICU at the prestigious PGIMER, Chandigarh. He did his Post Graduate Diploma in Hospital Management from the National Health and family welfare Institute; a PG Diploma in Medical law & Ethics from Prestigious National Law School Bangalore,a course in Healthcare innovation and entrepreneurship from Duke University, Durham; a Course in Design & Interpretation of Clinical Trials from John Hopkins University and Healthcare Leadership course from University of New South Wales, Australia. Also, he completed his MBA course in Healthcare (HMP) at world renowned Indian School of Business (Popularly known as ISB).
At Indus Healthcare he has been playing a pivotal role in strengthening the group through his expert advice on Business strategy, Positioning and segmentation and expansion planning.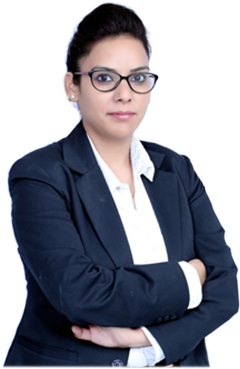 Dr. Vandana Sharma
(MBA- HCS)
Director- Administrative Services
Dr Vandana Sharma has been with Indus Healthcare since 2009. She did her AMPH (Advanced Management Programme in Healthcare) from ISB (Indian School Of Business) .She did her MBA in healthcare Services followed by Certificate Courses- Internal Counsellor Program on NABH from Quality council of India in 2011, Auditor/Lead Auditor Training Course in Occupational Health and safety management Systems in 2014, Healthcare Executive Management Development Programme in 2015 from All India Institute of Medical sciences (AIIMS) Delhi.She has been awarded "Indian Women Achiever Award "in Jan, 2017 and "National Women Excellence Award" in 2018 and Humanity Achiever Award in 2018 for her exemplary contribution to the Society and the nation and has been nominated for a few more.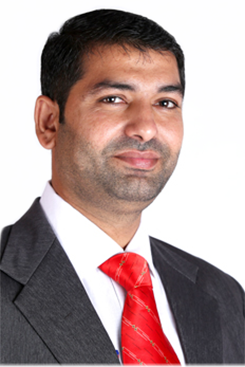 Mr. Balwinder Kamboj
Director - Legal & Projects
Mr. Balwinder is an MBA (Project Management) from National Institute of Management, he has successfully completed several multifunctional Health projects in various environments. He has developed , administered resource plans and budgets for several projects as Manager (Project & Legal) Indus Hygeia, Mohali and Indus Super Speciality Hospital, Mohali ; Director (Project & Legal) Francistown Academic Hospital ; Indus International Hospital, Dera Bassi ; Mother & Child Hospital, Fatehgarh Sahib Government Hospital-PPP; Nursing College (Jiwan Educational Society).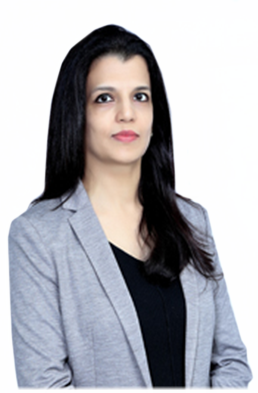 Ms. Neelu Ahluwalia
Director – Quality Services
Ms Neelu Ahluwalia has had a checkered career of more than 20 years with several renowned organizations like Times of India, First Advantage (a Fortune 500 Company), IBM, Acer, etc. She has been working with Indus since 2009. In 2011, Ms. Neelu completed her 'Internal Counselor Program on NABH Standards' and 'Heath Care Quality Management Systems' in 2014. The Quality department under her guidance has successfully got NABH accreditation (NABH is a member of the International Accreditation Council - ISQua) from the Quality Council of India for five of our hospitals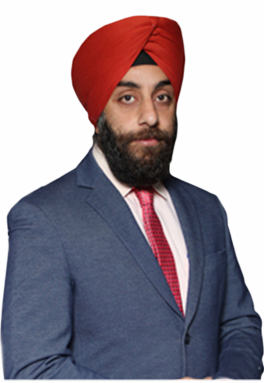 Mr. Gulwinder Singh
General Manager - Africa Business
Mr Gulwinder Singh completed his Post Graduate Diploma in Hospital and Healthcare Management (PGDHHM) from Global Institute of Healthcare Management. In 2011-2012, he was the Team Manager for the Gynae Cancer Backlog Project (GCBP) team, a Public Private Partnership of Indus Healthcare with Ministry of health (Botswana). Since 2013, Mr Gulwinder has been in Botswana, at the forefront as the Project Coordinator, developing technical facilities and monitoring systems which are required for specialist services delivery across Botswana under Ministry of Health's Specialist Health Services Programme (SHSP).
-
Managements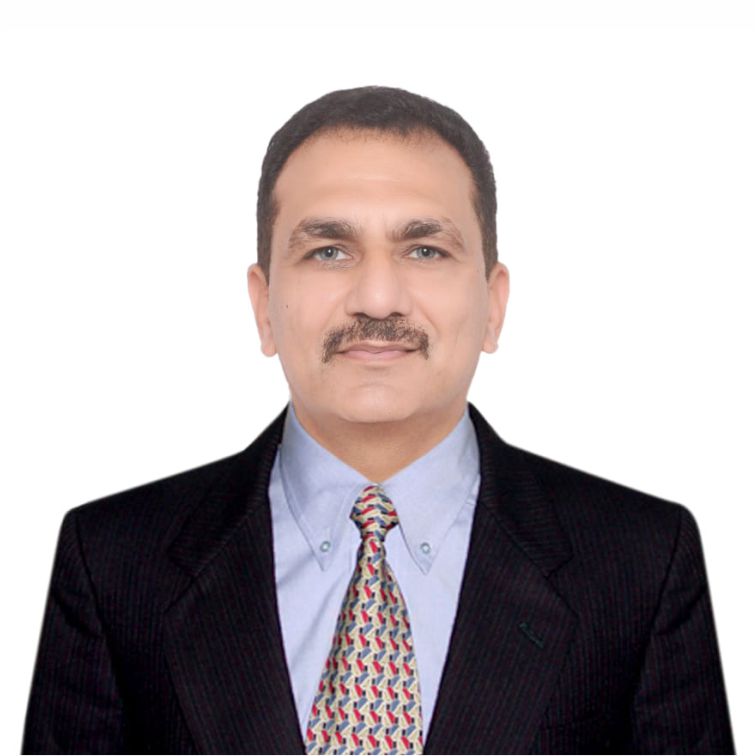 Mr. Sandeepn Beri
General Manager - Indus Hospitals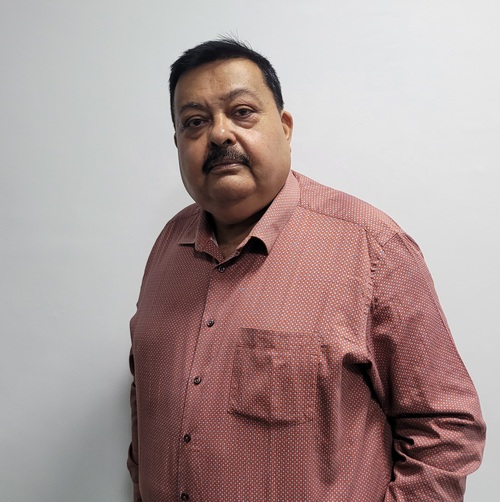 Mr. Ashwani
General Manager - Scan Lab/Homecare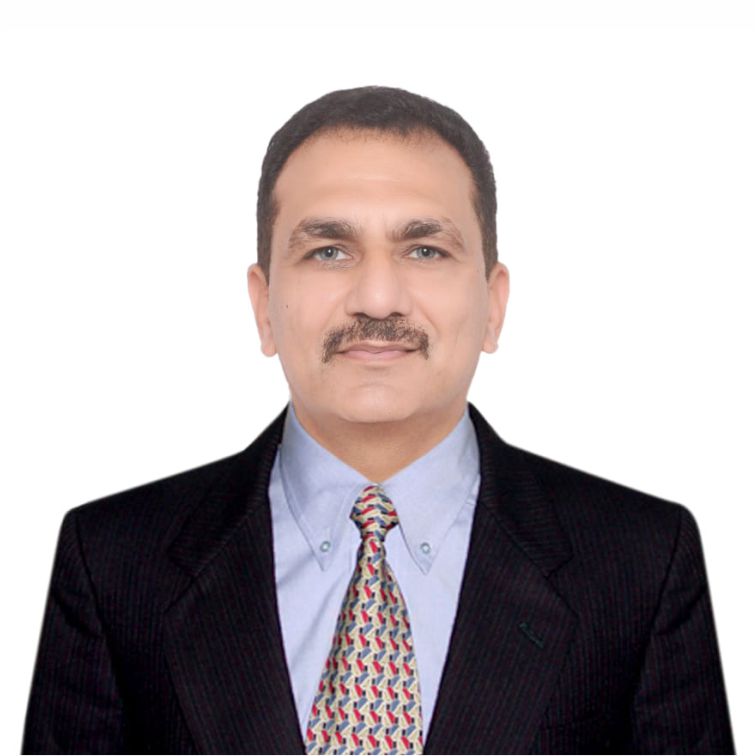 Mr. Sandeepn Beri
General Manager - Indus Hospitals
--
Dynamic professional offering of over 2 decades of experience of working with Global Exposure in Sales and Marketing, Operations, General administration, strategic planning, market plan execution, Key account management, presales, computer and market analysis, resource planning across pharmaceuticals, diagnostics and hospital sectors. He applied innovative and customized marketing and communication strategies aimed at increasing customer acquisition, penetration, and revenue generation, ensuring that lead inflow, quality of leads, assignment, and coasters versions ratios were monitored and corrective measures were taken, and collaborated with cross-functional teams on product value propositions, marketing communication for projects. Passionate about developing new business initiatives, exploring and nurturing unconventional ideas, new therapies and breakthroughs in Healthcare.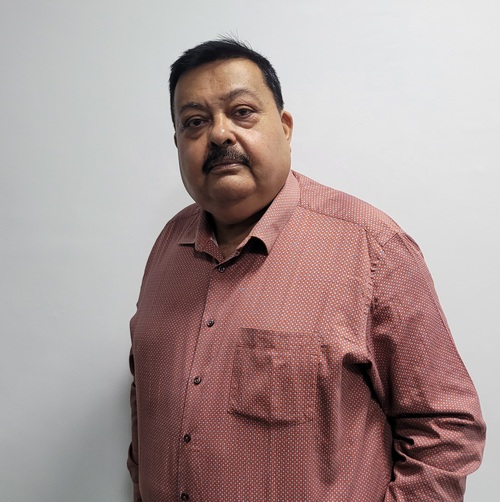 Mr. Ashwani
General Manager - Scan lab/Homecare
Graduate from Punjab University, Worked more than a decade in Pharmaceutical industry as Area Sales manager. At present working in Indus hospital as GM ( Diagnostic & Homecare ).
-