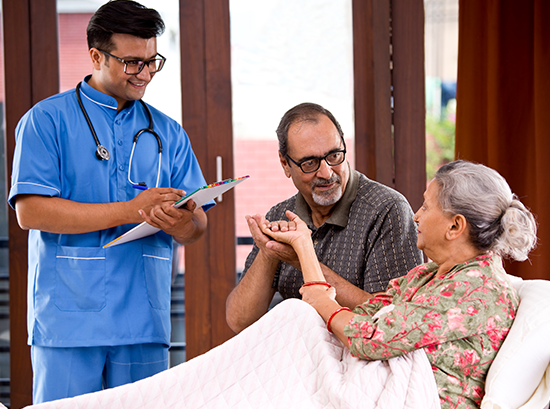 Cancer is curable- if the will power is high and the treatment is credible!
The noble mission of assisting quality cancer treatment with the aid of cost-effective medical solutions is the idea behind establishing the oncology wing at Indus Hospital. The cancer center at Indus works efficiently in detecting and diagnosing the early signs of cancer in a patient. If treated in time, cancer can be resolved. The stage one and two of cancer treatment is curable. The oncology team at Indus offers level best solutions for ensuring longer survival for stage three patients. For the patients suffering with cancer at stage four, life can be much easier if the treatment has the merits of quality and care.
The Cancer Center at Indus Hospital provides:
Proactive services for proper diagnosis and cancer staging.
Daycare Cancer chemotherapy centre.
Using the primary treatment approach.
Curing the palliation.
Investing time and effort in the psychological build-up of patient.
Preparing a patient physically.
Rehabilitation services.
Going for proper follow-ups in each part of staging.
Combined multimodality approach in oncology.
Evidence based treatment with facilities like PET Scan, Virtual Simulation /CT Simulation, SRT Stereotactic Radiotherapy, 3D Conformal Radiation Therapy (3DCRT), intensity modulated radiotherapy, TBI & HBI Body Irradiation, 3D Treatment Planning System (Oncentra) and Mould Room.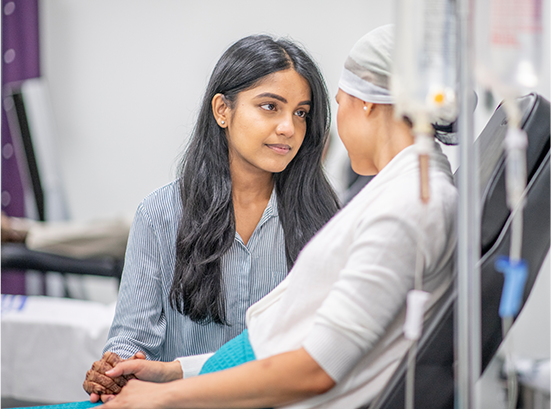 Oncology Treatments at Indus Hospital
Surgical Oncology
Medical Oncology- includes Cytotoxic Drugs, biological and immunotherapy.
Radiation Oncology
Palliative Oncology- includes pain management.
Reconstructive Surgery
Anesthesia and Critical care
Oncopathology
For More Information Contact: Mr. Rakesh Rawat - 9914202997
[object Object]