Cardiology is a non-surgical branch of Heart Science that deals with disorders of the heart and cardiovascular system. Cardiovascular disease is often used interchangeably with the term heart disease. Physicians who specialize in this field of medicine are called cardiologists.
Heart and Vascular Institute at Indus is a Center of Excellence in Cardiac Care providing the best care to patients with varied Heart and Vascular conditions. With the passage of time, Indus has equipped its hospitals with cutting-edge technology to cater to excellent cardiac care. Indus is now a one-stop destination for different cardiac treatments like invasive and interventional cardiology, Pacemaker & Arrhythmia services, and management of vascular aneurysms.
Why Choose Us?
At our Heart & Vascular Institute, our physicians care with compassion, empathy, and a human approach. Our decisions are ensured to be in the best interest of our patients and their families. We have developed safe and effective protocols and backups of critical care to improve the clinical outcomes which stand at par with the best on the globe.
Conditions We Treat
Arrhythmia

Hypertension

Angina

Cong Heart Disease

Heart Attack (myocardial infarction)

Congestive Heart Failure

Heart Palpitations

Rheumatic Heart Disease

Valvular Heart Disease

Vascular Surgery

Heart Surgeries

Heart Block

Heart Valve Leakages

Atrial Septal Defect

Inflammatory Heart Disease.
Treatments like Angiography, Angioplasty, AICD Implant, Stenting, Valvuloplasty, Permanent Pacemaker (Single & Double Chamber), Endovascular Aneurysm repair, Valvular Device Closure are routinely available. Indus Heart & Vascular Institute also has a focus on Peadiatric Heart Problems and Cardiology is very well supported by Cardiothoracic Surgery and Vascular Surgery facilities in the same Institute.
Patient Stories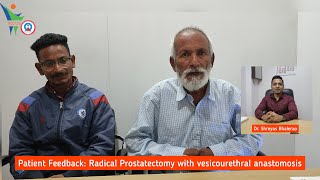 Patient Feedback | Angioplasty after CABG
Angioplasty after CABG
Indus International Hospital
Surgery By Dr. Sandeep parekh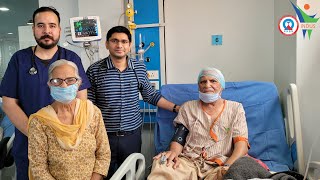 Patient Feedback | Stenting to LAD and LCX
Stenting to LAD and LCX
Indus International Hospital
Surgery By Dr. Sandeep parekh