Anesthesia
The Department of Anesthesia & Pain Management is one of the younger specialties of medicine dealing with obtunding or minimizing pain associated with surgery or any invasive procedure. It is relatively a new branch that has been in existence for a little over 150 years and its growth in leaps and bounds has made complex procedures and surgery much easier now. This department is dedicated to the management of critically ill patients and the anesthetic management of complex surgeries. The specialty has spawned into newer branches like intensive care, pain management, and emergency medicine.
The department has a team of skilled and dedicated anesthesiologists with extensive years of experience in the field. Our primary goal is to provide the highest degree of care with primary emphasis on the patient's safety and satisfaction. With our anesthetic techniques, we cover a wide range of procedures to benefit our patients. Our services are engineered to meet the individual needs of each patient in a timely and efficient manner.
Why Choose Us?
It is essential to have a qualified anesthesiologist in order to deliver safe anesthesia. The Anesthesiology Department at Indus Hospitals has experienced and skilled anesthesiologists. Our anesthesiologists have a perioperative approach toward their patients because mere surgery is not enough are committed to patient safety and well-being. They work closely with a multidisciplinary team of doctors, surgeons, and nursing staff to deliver prime comprehensive for patients before the surgical procedure, during operation theaters, and post-surgery period.
Our Hospitals use advanced and sophisticated equipment to monitor the vitals during surgery. Our team is well prepared to handle sudden medical problems that arise during and immediately after the surgery. Hence, Indus is recognized as one of the best Anesthesiology Hospitals in Punjab for offering a full range of world-class Anesthetic care.
Services We Offer
The department provides a comprehensive range of clinical services including pre-operative anesthesia services, critical care medicine, and pain medicine. Our patients receive advanced medical care provided by highly trained and skilled clinicians. Our team of Anesthesiologists provides anesthetic services to various specialties in the
hospital:
General Surgery Minimally Invasive Surgery
Laparoscopic Surgery
Bariatric Surgery
Renal Transplant Surgery
Cardiac Surgeries
Obstetrics & Gynecology Surgery
Orthopaedics including various joint replacements and arthroscopies
Spine Surgery
Plastic surgery
Vascular Surgery
Neonatology
Urology
Transplant Anaesthesia
PAC Services
Transesophageal Echocardiogram
Cardiac Anaesthesia service
Monitored Anaesthesia Care
OFF Site Anaesthesia support
Conscious Anaesthesia
Vascular Access Services
Post-Anaesthesia Care Unit (PACU)
Epidurals for pain
Labour analgesia
Difficult Airway Management
Regional Blocks
Monitoring of Vital
Invasive Monitoring
Patient Stories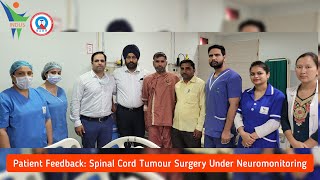 Role of Anesthesia in Spinal Cord Tumor Surgery
SURGERY OF IMSCT REQUIRES
HIGHLY EFFICIENT AND DEDICATED ANESTHESIA CARE.
Anaesthetic management in Spine Surgery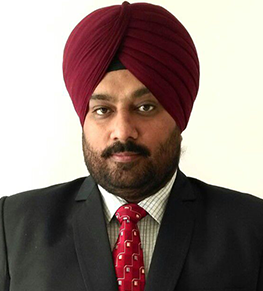 Dr Surinder Pal Singh
(DNB,MD,MBBS)
We would have used the word 'vast' for defining his achievement, but then the word fall short in its magnitude! Dr. SPS Bedi and his life in the medical profession is nothing but a live example of infinite accomplishments. On records, Dr. Bedi shares the position of a credible Anesthesiologist and critical care unit specialist but off records, he is the most compassionate colleague to work with! Dr. SPS Bedi has worked as an Assistant Professor of Anesthesia and ICU unit in the prestigious PGIMER, Chandigarh. As a medical professional, he holds Post Graduate Diploma in Hospital Management as well as in Medical Law & Ethics. Besides, he has also done a course in Healthcare innovation and entrepreneurship from Duke University, Durham and a course in Design & Interpretation of Clinical Trials from John Hopkins University. Dr. Bedi also shares a proud association with American Hospital Architects Association. His experience in Strategic Negotiations, equipment purchase, ICU & OT designing, planning and execution of healthcare programs has always inspired us for heading towards an innovative take at Indus. For Indus, Dr. Bedi works as a team leader for the critical areas (OT, Emergency, HDU, and ICU) and the Anesthesia Department. The expertise that Dr. Bedi brings to the board has helped Indus tremendously, especially in the departments of Infection control, Emergency, and Critical care. His special interest in Operation Theatre Management, Policy Formulation/Implementation, NABH accreditation, Practice Management, Negotiation and mediation, emergency service management and equipment procurement has churned best results of Indus. As an inspiring member of Indus Healthcare Academic Board, Dr. Bedi is also responsible for teaching and training DNB candidates. Any why not- the experience, the research publications and the numerous memberships that he holds in the various scientific societies makes Dr. Bedi stand tall and unique in the field of medical science. Dr. Surinder Pal Singh Bedi has an extensive experience and has been a specialist in Anaesthesia and Intensive Care for over 18 years. Within this time he has earned repute and has expertized in Critical Care and Cardiac Anaesthesia Professional qualifications 1998 M..B.B.S from Punjab University Patiala MD (Anaesthesia) from BFUHS Faridkot DNB New Delhi Expertise • Difficult Airway Management • Difficult Intravenous Access • Transesophageal Echocardiography • Management of Critically Ill • Mechanical Ventilation Papers, Publications & Awards • Presented papers in national and international conferences • President Mohali unit of Research society of Anaesthesia and Clinical Pharmacy • Publication in JRSACP, IJA, Journal of Clinical Anaesthesia • Post Graduate Diploma in Medical Law and Ethics • MBA Healthcare management
Book An Appointment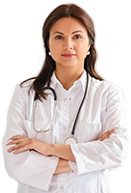 Dr. Jogesh
(MBBS,MD)
Dr. Jogesh Aggarwal brings the vast gamut of experience, knowledge, and skill at Indus, and there is no denying the fact! His professional qualification includes MBBS from Guwahati Medical College and Hospital of Assam, MD in Anesthesia from PGIMER of Chandigarh and Certification course in bio-medical research & Bio-Statistic from PGIMER. The beginning of his professional career was marked at PGIMER as a Junior Resident in the Department of Anesthesia and Intensive care. Later, Dr. Jogesh went for his Senior Residency from the same institution. In his 6 years of professional association with Indus, Dr. Jogesh has contributed greatly as a consultant Anesthesiologist and Intensivist in our hospital premise. His outstanding achievements in presentations and publications have wonderfully contributed in shaping the best knowledge that he holds!
Book An Appointment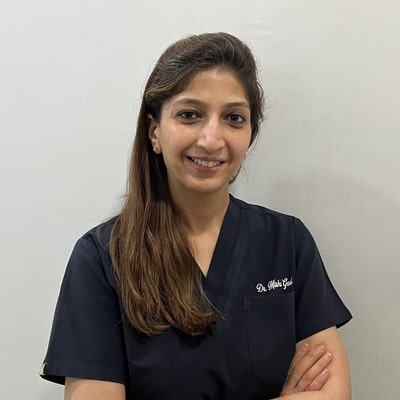 Dr. Misha
(MD,MBBS)
Dr. Misha Goel is working as an anesthesiologist at Indus International Hospital.
Book An Appointment