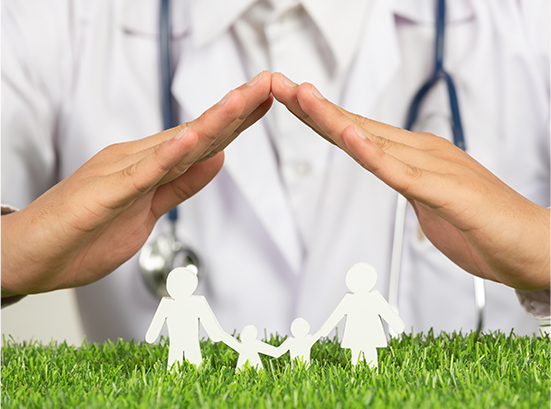 Why Indus
"Because of its World Class Healthcare facilities"
Excellent quality of services and care in clinically clean conditions
We ensure you are treated by the top doctors & specialist surgeons with relevant national & international experience
Effective & seamless after care program
Save money –make significant savings compared to other healthcare facilities
Save time- beat the waiting lists
Option of turning your trip into a holiday.
So, whether you develop a health problem , or are seeking for a specialized medical treatment , you will find that Indus International Hospital well equipped to handle most of your needs.
Patient Stories
Mr. Hadino Timothy Hishongwa
I visited Indus with a knee problem and I am happy that the recovery process was more about the overall wellbeing. The treatment that I got here is of high quality- I could clearly see the vital improvement soon after the knee surgery took place. Generally, the problem of sanitation and hygiene is a concern for hospitals but it is not the case with Indus. In my case, there was no infection after the surgery and the credit of this achievement goes to the careful concern of team Indus. Thanks to the doctors and nurses for helping me in the best possible way.
Ms. Jaswant Kaur Rekhi
Dear Dr. Soni, Dr. Vikas, Dr. Anjali and the Indus Team We wish to acknowledge that your high standards of professionalism and team work have helped me in recovering speedily from a bout of serious illness which was because of infection in multiple organs. The personal care and attention was most touching. Please keep up the Good Work!
Popular Treatments
Top Class Treatment Provided by Indus:
Each and every healthcare unit at Indus is special, symbolizing the clear sign of commitment and care in the integral belief system! Indus hospital provides quality treatment for several division- have a look at some of them!
Orthopedic Treatment

Knee Replacement (Single and Total)

Knee replacement, also called arthroplasty, is a surgical procedure to resurface a knee damaged by arthritis. Metal and plastic parts are used to cap the ends of the bones that form the knee joint, along with the kneecap. This surgery may be considered for someone who has severe arthritis or a severe knee injury. Knee replacement surgery is a treatment for pain and disability in the knee. The most common condition that results in the need for knee replacement surgery is osteoarthritis.

Total Knee Replacement (TKR)

A TKR is now among the safest and most effective of all standard orthopedic surgeries. The surgeon removes the surface of your bones that have been damaged and replaces the knee with an artificial implant that is selected to fit your

Partial Knee Replacement (PKR)

This procedure, sometimes referred to as a uni-compartmental knee replacement, is an option for a small percentage of patients. The surgeon removes the arthritic portion of the knee—including bone and cartilage—and replaces that compartment with metal and plastic components. A PKR surgery offers a few key advantages, including a shorter hospital stay, faster recovery and rehabilitation period, less pain following surgery, and less trauma and blood loss.

Hip replacement (Single and Total)

Spinal Surgeries
Gynecologist

Hysterectomy/ Myomectomy / Cyst

TVT

IVF

Urology

TURP

PCNL

General Surgery

Hernia Repair

Cardiology

Angioplasty

Dental, Cosmetic and Ophthalmogy

Dental Implant

Breast Implant

Rhinoplasty

Facelift

Cataract

Oncology Treatment

Radiation

Medical

Surgical
Contact Us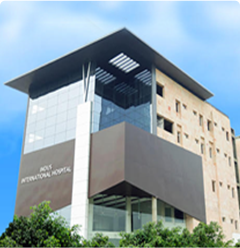 Indus International Hospital
Chandigarh - Ambala Road, National Highway No. 22, Derabassi (MOHALI), Punjab (India), 140507
+91-1762-512600
feedback@indushospital.in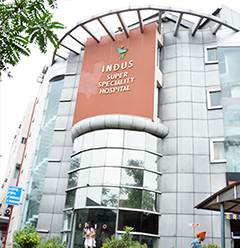 Indus Super Speciality Hospital
Opp. Dc Office, Sector-55, Phase-1, MOHALI,
Punjab (India) 160055
+91-172-5222000
feedback@indushospital.in
Payment Details( International patients)
General Information
a) Credit Crads/Currency
International credit cards such as American Express, Diners Club, MasterCard, Visa and their affiliates are accepted in India. The currency used in India is Rupee (Rs).

Rs.1 = 100 paise.

Coins in circulation:

Rs 1, Rs 5, Rs 10.

Banknotes in circulation:

Rs 10, Rs 20, Rs 50, Rs 100, Rs 500, Rs 1000.

Most towns have branches of the major national banks and their ATM (automatic teller machines). Most commercial banks are

open from 09:30 – 15:30 on Monday to Friday and 09:30 – 13:00 on Saturdays.

Foreign currencies can be exchanged at our Hospital itself. Rates would be applicable as per the Exchange Rateon the day of exchange.
b) International Banks in Chandigarh
Citibank, Standard Chartered Bank, HSBC Bank, The Royal Bank of Scotland, Standard Chartered Bank
c) Time
Standard Time in India is

5 hours

and

30 minutes

ahead of Greenwich Mean Time Eastern Standard Time is

10 hours

and

30 minutes

behind of India Standard Time
d) Contact Us
Mail us to - medicaltourism@indushealthcare.in
This is the email id where prompt response is given to the patients for any kind of relevant query.
Foreign patients can send their Medical history and details in order to seek an appointment with the specialty doctor.
In order to serve you better we have created this email id.
The Health checkup appointments can also be obtained through this ID.
Billing and Payment
IPWS are here to assist with your financial and billing arrangements. We work with you to ensure you understand the cost of care. There are three ways a patient may pay for healthcare services at Indus International Hospital:
Health Insurance:We will work with your insurance company to try and limit your out of pocket expense. The insurance company makes the final decisions however.
Self Pay:You will pay for your, healthcare using one of the acceptable form of payment.
Embassy-Sponsored:Your embassy will pay for your healthcare services.
Full payment is required before any medical services can be rendered. The following are acceptable form of payment for Indus International Hospital.
Travelers Checks
Cash (in U.S dollar/INR)
Visa MasterCard, Discover Cards, American Express