Neurosurgery is the specialty concerned with the surgical treatment of diseases of the nervous system. The nervous system is composed of the brain, spinal cord, and spinal column, as well as the nerves that travel through all parts of our body. However, modern-day surgery is very different from what was being practiced earlier. A larger number of diseases that were previously considered untreatable are now being treated with a higher success rate. There have been several advances in the treatment of malignant brain tumors, stroke, spinal cord injuries, chronic pain, and severe head trauma. These advances have contributed to improving the post-surgery lifestyle and rehabilitation of the patients.
The Department of Neurosurgery at Indus offers daily outpatient services, as well as daily elective surgeries in addition to providing 24x7 emergency services. Our team of doctors provides thorough evaluation, diagnoses, and treatments for brain, nerve, and spinal cord diseases. At Indus, each patient is treated as a unique individual and are encouraged to participate in their own care, by partnering with the treating team. We at Indus have compassion for the families who care for their loved ones, apart from the souls under our care.
Why Choose Us?
Indus Hospitals offer the latest in neurosurgical care, including lifesaving, technically demanding procedures that help adults and children with complex and serious conditions. The Department aims to provide excellent treatment at affordable costs. Indus Hospitals have shaped their neurosurgery program to be able to address patients of all ages, from a newborn to the elderly. Our programs are able to effectively diagnose, treat and rehabilitate the most complex and serious conditions.
Indus' operating rooms have been shaped to offer the comfort of an atelier next door yet offer a technically advanced support structure. Our department has a perfect blend of experience of senior surgeons and the exuberance of young energetic staff leading to the care of a granny. Some of the situations that require Neurosurgery are:
Blood clots

Stroke

Brain tumors

Nerve damage
Conditions We Treat
The Institute of Brain, Spine, and Neurosurgery at Indus is fully equipped to perform an avary of surgeries for an extensive range of illnesses. They handle the entire spectrum of neurological disorders in the areas of Adult and Peadiatric Neurosurgery. Some of the conditions we treat are:
Neurovascular Surgery

Brain Tumor Surgery

Skull Base Surgery

Brain and Spine Trauma Management and Surgery

Spine Surgery

Peripheral Nerve Surgery

Microvascular decompression

Hydrocephalus

Peadiatric Brain Tumors

Functional neurosurgery
Our Neurosurgery Department at Indus Hospital is focused on guaranteeing the best health care treatment to our patients. We offer you quality medications and a broad extent of prescriptions for all your neurological conditions. With a team of outstandingly experienced Neurosurgeons, we assure you to give the excellent surgical treatment. We are fortunate to have outstanding facilities and the most technologically advanced equipment which enable us to treat various neurosurgical diseases.
Patient Stories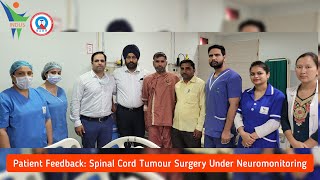 Patient Feedback | Spinal Cord Tumor
Spinal Cord Tumour Surgery under Neuromonitoring.
Indus International Hospital
Surgery By Dr. Rajnish Kumar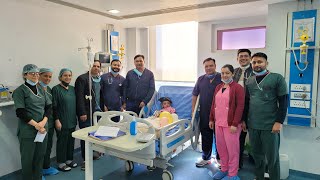 Patient Feedback | Pediatric Head Injury
Surgery By Dr. Rajnish Kumar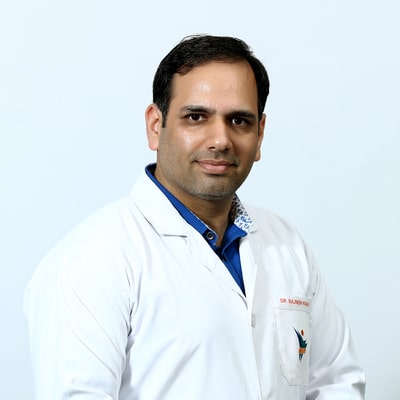 Dr Rajnish
(MBBS,MS)
Dr. Rajnish Kumar is working as a Senior Consultant Neurosurgeon at Indus International Hospital. He has done his M.B.B.S from Government Medical College, Patiala. After that, he joined Sarojini Naidu Medical College, Agra and did his MS in General Surgery. He completed his M.Ch. in neurosurgery from Calcutta National Medical College, Kolkata. His professional experience includes working as a Consultant Neurosurgeon with several reputed hospitals.
Book An Appointment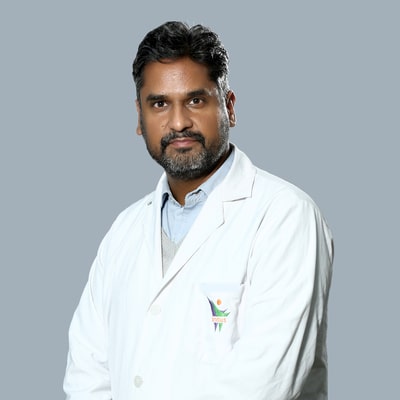 Dr. Rakesh Kumar
(MBBS,MCH,MS)
An inherent learner by passion, Dr. Rakesh Redhu is a keen medical professional that Indus proudly holds! Way back in the year 2001, when Dr. Rakesh commenced his medical journey by pursuing MBBS from Pt. B.D. Sharma PGIMS, Rohtak, the desire to learn and achieve more was apparent to him! Moving forward, he completed his M.S degree in General Surgery from PGIMER in the year 2006. Dr. Rakesh also holds a medical degree for M.Ch in Neurosurgery, accomplished from the well-known KEM Hospital of Mumbai. His professional experience includes working as a Consultant Neurosurgeon with several reputed hospitals in the Tricity region. During the tenure of Senior Residency in Neurosurgery, he has also worked in the department of neurosurgery, GMCH, Sector 32, Chandigarh. Apart from this, his fellowship in Neurosurgery includes working in the Neurosurgery Department of KEM Hospital. With a diversified experience in General Surgery, Dr. Rakesh stands tall in the reigns of medical profession. Indus Healthcare group is indeed fortunate to have him on the team.
Book An Appointment